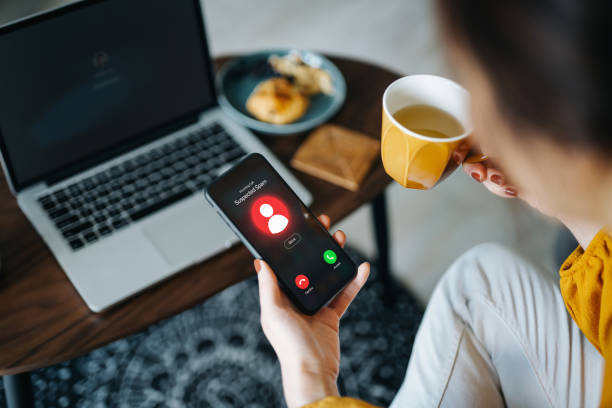 Here are 10 checks you can use to identify fraudulent or scam job offers. With job search moving more online, it's hard to detect whether a job offer or recruiter is in fact genuine. Sadly scammers are on the increase with more and more phony positions appearing on job boards, targeting job seekers who are vulnerable and desperate for work. Their goal is to separate you from your hard earned cash or to steal your identity.
To ensure you don't become a victim of identity theft, read the below examples and see if your 'exciting new offer' matches one of them:
1. You're asked to pay for something
Isn't it strange for an employer to ask you to pay them to give you a job? Being asked to pay some money, as little as GH¢ 10 is even not safe for you when promised to do
and get employed.
2. Anything Involving Transfer of Money
Sometimes crooks will try to get you to launder money or send illegal packages to you. They might send you a check and ask you to deposit it into your account, for you to keep some and then send the rest to a random account. However enticing a bit of extra cash is, never accept any job involving the transfer of money from your account to another.
3. You're asked to Provide Confidential Information
Be wary if you're asked for sensitive personal information like your Social Security number, bank account details, or passport information in the initial stages. Many scammers will ask for your bank account information to set up a direct debit for your wage or will ask you to fill out a credit report which will then give them the details to your social insurance number and birth date. Before entering personal information online, check to make sure the website is secure by looking at the web address bar. The address should be a 'https://' listed site.
4. Too Good to Be True
Be cautious of job offers that promise extremely high salaries or benefits for minimal work. If it sounds too good to be true, it probably is. Do you remember the good old saying 'too good to be true'? If you think that the job offer is, you are probably right. Receiving a starting job offer for over GHS 50,000 per annum is complete nonsense. If you have received this kind of bogus offer, delete the email and list it as spam straight away.
5. Unprofessional Emails
Some emails from scammers are professionally written but most often than not you will notice that they are poorly written with many grammatical mistakes. If you receive a job offer letter with capitalization problems, missing commas (or too many) and generally bad English it can indicate that the offer isn't real. If you have also received an attachment, do not open this, it most likely contains malware that will infect your computer.
6. Immediate Hiring Without Interview:
If you're offered a job without any interview or assessment, it's a red flag. Most reputable companies follow a proper hiring process
7. No Contact Information
Another warning sign is when you have received a letter with no contact information, including a telephone number or company address. The company logo will also look distorted or of lower quality. Bear in mind that any official job offer will be written on a company letterhead page which includes their logo and contact information.
8. Search Results Don't Add up
Before agreeing to any interview, do your research. If it's a verified company you will find information on their official website and should also notice how long the company has been listed for. Some scammers go to the extent of creating their own websites, but the more research you do the more it doesn't add up. You can also use scamwarners that list information on fraudulent activity and also check its authenticity on scam adviser. If a company has only been registered for a year you should be very cautious.
9. Working from Home
As fabulous as working from home and making millions sounds – it's unrealistic. Most scammers will send something like the following:
"This is a work from home job. Work hours is from 9am-4pm Monday-Friday You will earn £45 per hour for this position, you are also expected online at Yahoo messenger during working hours. We also offer flexible hours…."
10. Job Offers You Didn't Apply For
The most obvious sign of a fake offer is, of course, a job that you haven't applied for. Why would a company randomly select you and send you a job offer without any other form of communication with you? If you are applying for multiple jobs, keep a record of the ones you have applied for to ensure you can filter through this kind of spam.
When you're job hunting, it can be easy to fall prey to a job scam. Stay one step ahead with the above tips and you'll find a legitimate job in no time.
Remember, it's always a good idea to trust your instincts. If something doesn't feel right, it's better to be cautious and investigate further before sharing any personal information or committing to anything.